International information security accreditation and certification body CREST has appointed Rowland Johnson as its new President.
Johnson will take over from Ian Glover, who retired as President of CREST on September 1 after nearly 13 years in the post. This will be for an initial term of one year.
Johnson was previously a member of the CREST GB Executive from 2014–2020 and is credited with playing a major part in the non-profit organization's development in Singapore and America. Therefore, he is viewed as the ideal candidate to lead the body over the next 12 months. His appointment was unanimously approved by the CREST GB Executive and CREST's regional Advisory Boards in the USA, Australia and Southeast Asia.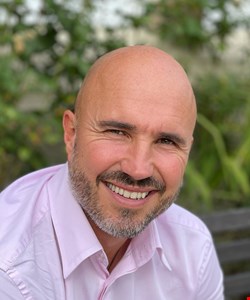 Johnson is also renowned for his role as a founding director at cybersecurity firm Nettitude, where he oversaw its acquisition by Lloyd's Register in 2018.
A CREST senior management team comprising Elaine Luck, operations manager, Samantha Alexander, principal accreditor and Richard Beddow, CREST's financial controller, will now support Johnson during the transition period. In addition, former President Glover will continue supporting CREST projects internationally until December 1.
Commenting on his appointment, Johnson said: "I feel hugely privileged by the support from CREST's elected members and regional chairs for my appointment to this prestigious role. I will be working closely with Ian and the whole of the CREST team to ensure that the transition is as seamless as possible for CREST members and for everyone we work with across the industry, governments, regulators and academia.
"It is important that members are always right at the heart of everything CREST does and we will be focusing on providing greater support and encouraging closer collaboration, helping us to take things forward so that we are able to build on Ian's legacy. He leaves CREST in a very strong position."
Glover stated: "Having worked closely with Rowland for six years while he was a member of the CREST GB Executive, I am delighted that he is taking up the President's role.
"During my time with CREST I hope I have helped organizations to mature and grow and encouraged individuals to enter and thrive in an increasingly professional industry, and I am confident it will also be Rowland's mission to carry on this work."
Last week, Infosecurity reported on the conclusion of CREST's year-long investigation into NCC Group's exam leak scandal.